Composer, guitarist and electronics innovator Richard Pinhas is recognized as one of France's major experimental musicians. A pivotal figure in the international development of electronic rock music, Pinhas' stature in France is analogous to Tangerine Dream's in Germany: the father figure of an entire musical movement.
The pioneering, aggressive music produced by his band Heldon during the 1970s, fusing electronics, guitar and rock, heralded the industrial and techno to come and remains today vital and unsurpassed. The 'Father' of electronic music in France is also recognized as a world-class guitarist whose "diabolical guitar work" (Progression) earns comparisons with Robert Fripp.
Heldon (Georges Grunblatt and Richard Pinhas)
These are some of the elements we know and love from Pinhas-dense, subtly shifting banks of sonic bliss; sustained guitar tones, textures alternately dreamlike and nightmarish, and well-nigh elemental, pulsating rhythms. This shows that Richard Pinhas is still in the thick of things, continually reinventing his musical conceptions and recognizing no conventional constraints.
Which was the first musical sound do you remember?
Here are my first experiences in sound and music..first i heard TELSTAR? from the Spotnicks (Swedish band) then Tornadros (or revers) and i wen t realy mad... So much that i have made a scandal to my older brother for him buying it to me... At this time (i think i was 13 or nearly 14...there was plenty of Vynil little shop in the near suburbs of Paris and 2OO meters from our home ...they had TELSTAR...number one in the worl at this time...Then Came the famous distortion of SATISFACTION (rolling stones..lol)...at this time i dont have an electric guitar neither an amp, but a JAzz "Manouche" simple cutaway wood piece with plastic mikes glued on it and i have a home made cable that goes directly to the pick up...I went Mad of this sound...Third and last around 14 years old i heard FOR YOUR LOVE From the Yardbirds...end went to see them in concert(at this time my dad was OK...only at this time..but i have to recognize it!!!)...then i decided that GUITAr and Music will be MY LIFE(i have discover "hard" philosophy around 17 only..So later)..then went THE LAST TIME(stones) and HENDRIX(i saw Him 7 times)...GOD himself...(respect to Eric Slowhand..but!...:)
What do you dream about?
A Fender...Strato or Jaguar..but at this time there was only 2 or 3 store in PAris and having a STRAT from fender means that u were yet a professional...I dreamed to play BRITISH BLUES and i have done very fast my first Blues band,including the one with Klaus BLASQUIZ from Magma...from 1' to 1! i spend a lot of time(Months every years) in LONDON, only in music clubs like MArquee, HOT IOO etc..so saw hundrer of bands..untill the second isle of Wight festival with HEndeix and miles+the DOORS...So not Dreaming...just doing..as many kids of this era(Blesses Era)..At 17...after MAY 1968 in found a LESPAUL Black Beauty From 1957 for Only 100 pounds at 40 miles from london..arriving at Victoria atation peoples offer me IOO time the price...So i had very young an original Lespaul...by Pure luck..lucky me...:)
Why did you decide to pick up the guitar?
Easy..it was OBVIOUS...But realise that at this time, for example there was only ONE store near the place where i study and i have found just ONE older student whom have a(bad) electric guitars that gave me ONE lesson to see chords and where put my fingers(that is only what u need in fact!!!!) one about 4000 pupils..So not a lot of gutar players in 1964./65...i had to learn every step by listening...step by step, live or on Vynil..it was MONO..these years...same story happen to me for synthesizer in 1971..i had to learn quite alone every step..but of course guitar is more complex..but it is a part of my body!..;)
No One Is An Island, 2012, Berangere Maximin ƒ Richard Pinhas.
Which work of your own (or as a sideman) are you most proud of, and why?
of Course HELDON, My Band..and my new japanese friends..i have a lot of pleasure to play with them(Y.TATSUYA, Masami AKITA ect..Oren Ambarchi)..main regret is to NOT have done the "Blade Runner" sound track of the movie...but VAngelis went good..
Which is the main border, the main drawback of the guitar?
Your SOUL, your HEART and your BRAIN...Guitar is like a Woman..but She(teh guitar) stay near by U all your LIFE..So She is your best friend...i mean not realy guitar ..But MUSIC..Musik Non STOP..TEKNO POP...lol!
What do you change or add to your guitar?
I change mainly every thing on my ROLAND...put Gibson 59 Humbuckers and Sustainer from Fernandez...I play with the GR300 roland since 1981 or 82....Untill...last month...before i went on stage with a black TRAVIS BEAN (Metal neck)...and before at the beginning and HELDON period..THE black Beauty LESPAUL.
What's the difference between a good guitar and a bad guitar?
The one that fit in your hands...mainly..Secondly the SOUND..but 99% of the sound came from your fingers..So the HEART of the guitar...Her SOUL..i siad "HER" on purpose..real guitar have a Soul..that why it is so important TO GIVE or receive from..a guitar to somebody...a GIFT..in a sens or another...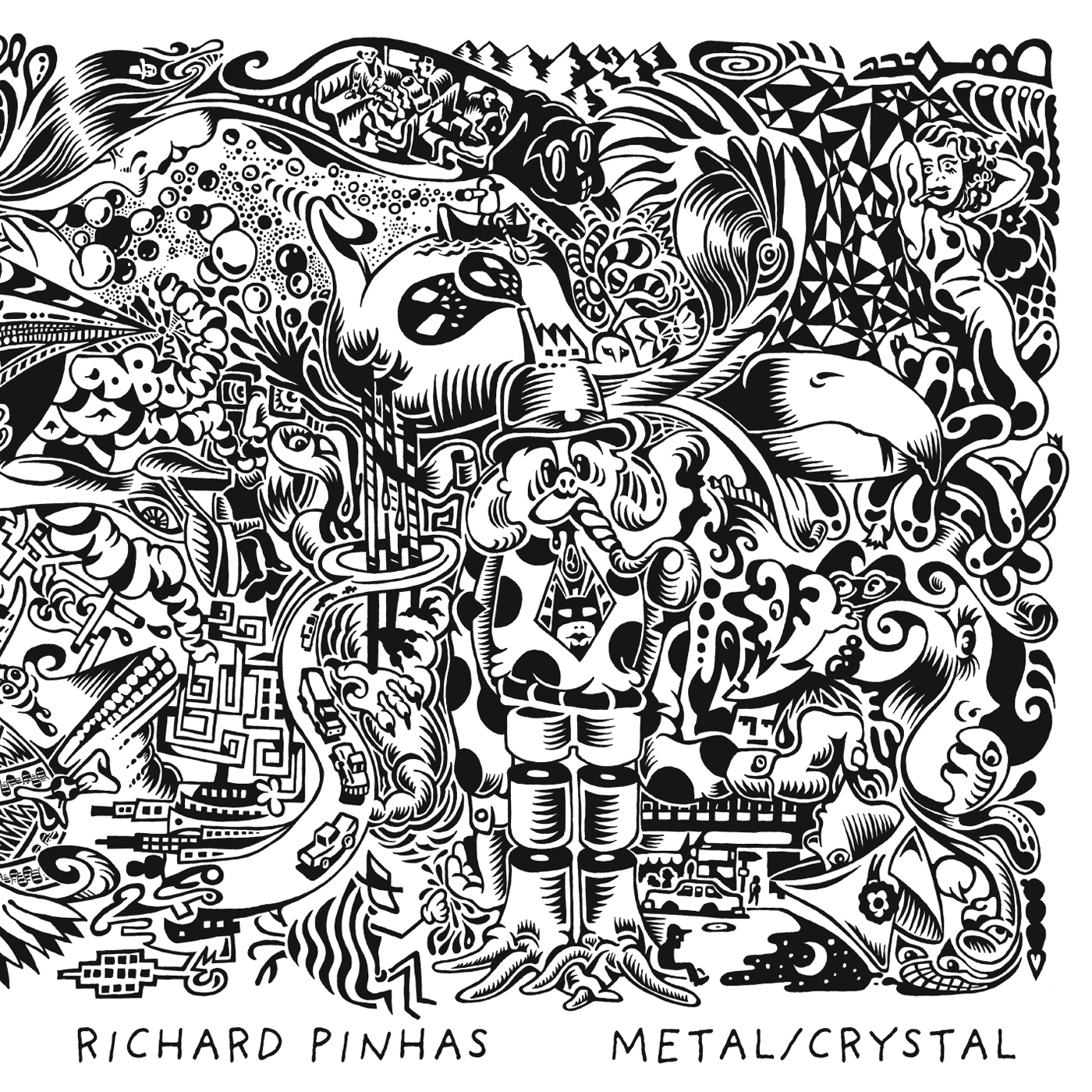 How's is your musical relation with Time?
As a "philosopher" having writing books about TIME concept..i cant talk about this in 2 lines...Lets said that excluding the DEATH process that every human being feel coming a day or another..but more i go more i LOVE to Play..and more it calms me(it cool me) even making scales at home...it is a cool moment...Stage gigs are a kind of APOGEE (when it is not a disaster...:)...i am not sure that tIME exist for us..only the PROCESS..Fluxus of consciensness (like described by JAMES or Whitehead, USA thinkers..or even Deleuze) our life, all what we are doing are expeiencing this PROCESS.our LIfe is THE PROCESS..or you are aside!
Define the sound you're still looking for.
I am not looking for any sound..i have Mine since a long time and since about IO years it is quite as dreamed as i wished...2 direct line from my eventide to the PA system..and a good amp like Boogie Rectifier (i have a BLUE ANGEL)or a MATCHLESS...and the GR 300 modified+ a ZOOM distortion..and direct...in the delays..cant get more..
Why and how do you use extended techniques in guitar?
I Think that technic is important (and i play everyday..but it is a pleasure for me..without sound..just the hands on the neck...) untill u go AHEAd of it...technic by it self Does NOT means anything..playing like Yingie something or Joe something else will be the more boring thing that can happen to me ..i hate technic in that sens...(the way that Bill Frisell explore techniic is a great exception in the good sens of the word "having high technic) frisell is probably one of the more innovative guitar player i know..Alive...U need to have the technic that allow u to do what you Want..Excatly what u want, what u want to do!!!Look i will talk about guitarist i really love, yesterday and today...for example Mac Laughling, (even Robert F). have probably IO times more technic today than 35 years ago...but there music was at the Higher level 25 years ago...hear EXTRAPOLATION...a perfect Jewel..Same for Crimson 3 and 4 albums or No PUSSY FOOTING...it is sure that i had the fantastic chance to meet Robert F. very YOUNG..it is a Fantastic Musician and a Great MAN!!!He gave me very good advice and stand by me in all cases..i realy thanX him for this..;..but it is also a chance NOT to have been in is courses...:)
Which living artist (music, or other arts) would you like to collaborate with?
I collaborate with my Japan friends(from MERZBOW to BOREdOMS,and more with Yoshida TATSUYA) with oren AMBARCHi from australia..And my USA friends(Wolf eyes, B.Cleveland, Aaron Dilloway etc..) i dont have dreams about this except the one coming at the next VICTORIAVILLE Fest in Canada nest MAY 2014....SO no Special Dreams...i love the music of God SPEed U black emperor..but goin to the concerts in enough for me..
What dead artist would you like to have collaborated with?
HENDRIX, MILES, CrimsSON(old fashion) perhaps Mayall
What's your latest project about?
So i just tour around JAPON/USA and Europ untill last week..So next tour will start probably next march..i will be in Canada and USa in MAy 2014..Etc...
2 albums are quite finished
at CUNEIFORM records, USA
+ one with Yoshida Tatsuya, only guita r and drum/percussions, "Welcome TO THE VOID"...Will be published in MAY 2014...
+ one with oren AMBARCHI..yet mixed..but will be remix in Australia......Will be published also in MAy 2014 at CUNEIFORM records, USA
+ one Ep with french Analog Synth Etienne JAUMEt, a 12inches Vynils, publish only n Frnce, November 18 -2013 Versatile records
+ and i have recorded multiple sessions with my Japanese friends, that will do(including Oren) the next SOLO album for MAY 2015...the recording are almost finished but a lot of works to do on It...and then the mixing...
+ Superior Viaduc, the Vynil Label in San Francisco is publishing all my albums in Vynil re-edistion...INTERFACE is yet on the market
and there is a dobble vynil for GRAUNTAG records in GErmany..
that is for the 2 next Years
But i am Always OPEN to any Adventure i will Love...except if i go back to my depressiove polarity..because as u probably know i am a TRUE BI-POLAR....and 2013 was the suny face....
Best
richard PINHAS end of this very Strange summer 2013...
http://www.richard-pinhas.com/
http://cuneiformrecords.com/bandshtml/pinhas.html
Press
Ahnst Anders Interview
Carbon 14 No. 3, Spring 1995
A young person's guide to Heldon
French avant-guitar god's anti-neoliberal sonics
Sonic Circuits Interview
15 Questions to Richard Pinhas
Read Express
Prism Escape
Gonzai
Jazz Net
Fête de l'Humanité
Farnck Enrould
Discography

Desolation Row
Richard Pinhas, 2013

Victoriaville Mai 2011
Richard Pinhas, Merzbow & Wolf Eyes, 2012

Flip Side (Of Sophism)
Richard Pinhas & Pascal Comelade, 2012

Paris 2008
Richard Pinhas & Merzbow, 2012

Rhizome
Richard Pinhas & Merzbow, 2011

Metal/Crystal
Richard Pinhas, 2010

Keio Line
Richard Pinhas & Merzbow, 2008

Metatron
Richard Pinhas, 2006

Single Collection: 1972-1980
Richard Pinhas, 2006

Live Electronik Guerilla: Paris 1975-1976
Heldon, 2006

Well & Alive In France: Live In Nancy 1979
Heldon, 2006

Tranzition
Richard Pinhas, 2004

Events & Repetitions
Richard Pinhas, 2002

Only Chaos Is Real
Heldon, 2001

Le Pli
Schizotrope, 2001

The Life And Death Of Marie Zorn - North American Tour 1999
Schizotrope, 2000

Oblique Sessions II
Richard Pinhas & Pascal Comelade, 1999

Fossil Culture
Richard Pinhas & Peter Frohmader, 1998

De L'Un Et De Multiple
Richard Pinhas, 1997

Cyborg Sally
Richard Pinhas & John Livengood, 1994

DWW
Richard Pinhas, 1992

Perspective
Richard Pinhas, 1984

L'Éthique
Richard Pinhas, 1982

West Side b/w Houston 69
Richard Pinhas, 1980

Beautiful May b/w New York (West Side)
Richard Pinhas, 1980

East West
Richard Pinhas, 1980

Iceland
Richard Pinhas, 1979

Stand By
Heldon, 1979

Adonia
Ose, 1978

Chronolyse
Richard Pinhas, 1978

Sèquences
Richard Dunn, 1978

Telstar
T.H.X., 1978

Interface
Heldon, 1977

Rhizosphère
Richard Pinhas, 1977

Un Rêve Sans Consèquence Spèciale
Heldon, 1976

Perspective 1 Bis Complément
Heldon, 1976

Agenta Nilsson
Heldon, 1976

Soutien à la RAF
Heldon, 1975

It's Always Rock'n'Roll
Heldon, 1975

Allez-Tèia
Heldon, 1975

Electronique Guerilla
Heldon, 1974

Le Voyageur
Schizo, 1972

Schizo!
Schizo, 1972