Hannes Buder
(born 1978 in the former GDR) is a german musician, improviser and composer in the field of experimental music. His works concentrate on issues of movement, authenticity, intuition, minimalism, density and slowness.
Buder's current projects include the bands
[ro]
with
Hannes Lingens
,
Shotgun Chamber Trio
with
Lucia Martinez
and
Oleg Hollmann
,
Heisenberg Quintet
with
Anna Kaluza, Niko Meinhold, Stephan Bleier
and
Rui Faustino
, and his
solo
project. Beyond that he has collaborated with
Audrey Chen, Tony Buck, Audrey Lauro, Hilary Jeffery, Mike Majkowski, Matthias Bauer, Todd Capp, Steve Heather, Andrew Lafkas
, the
Berlin Improvisers Orchestra
and many others. Hannes Buder's Solo recordings include
Changes
(2000),
Cunkelbunt
(2004),
openyoureyescloseyoureyes
(2006) and
Changes II
(2015). He performed concerts in Europe and in the USA.
Buder has also composed, improvised and recorded music for different dance (
Oxana Chi
), theater (
Jörg Mihan
) and film projects (
Barbara Lubich, Annick Gaudreault
). He's been working temporarily as a teacher/workshop leader at different festivals, music schools and with prisoners in jail. He studied guitar at the
Carl Maria von Weber Conservatory
in Dresden and the
Franz Liszt Conservatory
in Weimar.
What do you remember about your first approach to music?
I had violin lessons when I was a kid, but it didn't tell me anything about music - I did not feel anything. So I stopped after a year. Later, at the age of 15, I got a cheap guitar, and a book with a record and some songs by
Bob Dylan
and others. I learned the songs with the book and the record - there was the music. Since then, I know that I learn by listening, I always had to hear stuff first. At that very age I also started improvising on the piano, and doing what I would call my first compositions. I became interested in the large and extremely interesting record collection of my mother which ranged from contemporary classical stuff - minimal music - oh my god did that kick me - through jazz, freejazz and also some precious rock music.
Which was the first and the last record you bought with your own money?
The first record I think was "Exile on Mainstreet" by the
Rolling Stones
. I still dig this one. The latest was "Nothing important" by
Richard Dawson
.
How's your musical routine practice?
I start with physical exercises, mostly stuff that I learned from
Feldenkrais
, to get my movements fluent and my body relaxed. Then I might play for a time quite slow and careful, to feel the quality of my contact to the instrument, and listen to the tone that I produce - I want to reach a state where I am one with the tone, most comfortable and fluent. What I do then depends on what I am working on. Sometimes I improvise freely for a certain time and record that, in a discipline of playing only what I feel like and for how long I feel like, no matter how stupid or disgusting or beautiful it is - a practise I call non-directive music - the goal is to get rid of planning the music, to get closer to the music that is really coming from inside. Often I also work on compositions, my own or others. I also try to understand harmony, like symmetrical scales or intervall improvisations. This requires work as I play in about 5 different tunings.
[ro] _ Hannes Buder & Hannes Lingens live at Quiet Cue Berlin
What's the relevance of technique in music, in your opinion?
My technique I felt was always limited. I could, for example, never play fast bebop lines, which was quite a problem when I studied Jazz. However, I now like to work on technique, in a relaxed way, but it is not important for me anymore. I believe one can do most beautiful music without technique.
Collective One:Third Dance: Roberta Ricci, Stefania Petraka, Annukka Hirvonen, Justyna Kalbarczyk, Sarah Jegelka, Edith Buttingsrud Pedersen, Sasa Pavic, Music: Hannes Buder
Why do you need music? Can we live without music?
I definitely can't live without music. Why? I don't know. Music is a way of speaking out the unspeakable. It is an emotive language. It is a way to connect to people without the misunderstandings of verbal language. It is also a bit of a therapy that I do to myself. And it keeps me alive and awake.
shotgun chamber trio - dreams, passionskirche berlin // 2014
Tell me one impossible project do you like to realize?
I want to form an orchestra to play some compositions that I wrote. It will be something like a 15 person band, with compositions that incorporate solo and group improvisation. It is a question of money, and I should apply for some funding - so eventually it is not really impossible.
niko meinhold - piano, hannes buder - guitar, stephan bleier - double bass, anna kaluza - alto saxophone, rui faustino - drums
What are the challenges and benefits of today's digital music scene?
I have read that digitally compressed music (MP3 files) put stress on the brain and transport less emotions. There is a scientific study be the TU Berlin about it, and I believe this is true. Now, as most people are listening to these formats, probably recorded music will become less and less important as it moves people less. If this is good or bad, I can't tell. I stopped listening to streaming services and mp3 downloads.
Berlin Improvisers Orchestra. BERIO. Live at The Not Applicable Artists Festival. Kim Efert & Hannes Buder, guitars
What special or extrange techniques do you use?
I use alternate tunings. That is the main thing about my guitar technique. Some of them are closer to common tunings, some are far from them. They give me different chords, different soundscapes and the guitar resonates differently with them. I find the standard tuning almost useless for solo guitar.
I also use an array of different tools like a children cello bow, an e-bow, chopsticks, vibrators and some other objects.
[ro] @ Interpenetration Festival '12
Can you describe a sound experience that you believe contributed to your becoming a musician?
The most important experiences have been concerts and records of minimal music like
Steve Reich, Philip Glass, Michael Nyman
, and contemporary classical music like
Olivier Messiaen
and
Arvo Pärt
. The sound and voice-like playing of Jimi Hendrix made me believe in the guitar as an instrument.
What do you recall about your playing learning process?
I started playing music quite intuitively, using my ears and feel. Later, when I prepared for studying jazz, it all became very intellectual and academic. I almost lost music. No joke. I had to work hard after the study to get back to my intuitive abilities, to get back to the music. Using strange alternate tunings was a part of this, as I couldn't know what I was playing anymore, except by ear.
C.O.B - Composers' Orchestra Berlin featuring Teenage Revolution from Hannes Buder
Where are your roots? What are your secret influences?
There are many. Don't know where to start. Important for me and my music in the last years have been
Carl R. Rogers
and
Heinrich Jacoby
. Their work is impressive. If you've never heard of them, read a book. I swear you won't regret it.
What quality do you most empatize with in a musician?
Authenticity.
What projects are you working on now and what does the future hold?
Right now I am confused. I released a solo album, and sure I wanna tour with that. But I also want to compose, and form an ensemble to develop a way of playing composed and collectively improvised music. I want to experiment with different methods of conducting also.
Selected Discography
Changes II
Florian Constantinides Hannes Buder
Herbes folles
Shotgun Chamber Trio
Themes and dances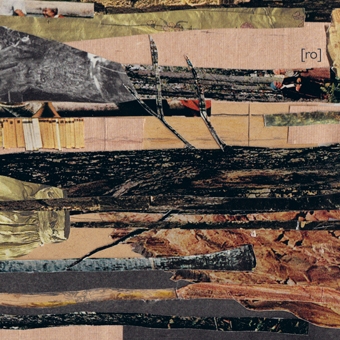 Hannes Lingens & Hannes Buder
[ro]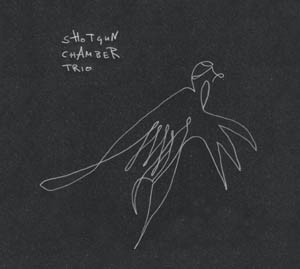 Shotgun Chamber Trio
Filmende
Guitars - an anthology of experimental solo guitar music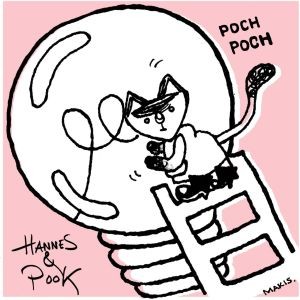 Hannes & Pook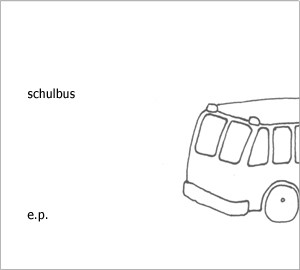 Schulbus
Soziophob?
Openyoureyescloseyoureyes
Wooden Voice
Ich hab die Nacht geträumet...

Changes
2000
Compositions
untitled #8 (2011)
for large ensemble with winds, strings and rhythm section, improvisation part conducted with cards
recorded live at HBC in Berlin, 2012
changes II (2013)
for solo guitar with hold pedal
recorded on 'changes II' (Umlaut Records 2015)
thema #11 (2010)
for string quartet, drums and baritone saxophone
recorded live at HBC in Berlin, 2012
requiem for alexander litvinenko' (2006)
for solo guitar with looper
recorded on 'changes II' (Umlaut Records 2015)