Christian Fennesz (born 25 December 1962) is an Austrian guitarist active in electronic music, often credited on albums simply as Fennesz. Fennesz uses guitar and computer to create shimmering, swirling electronic sound of enormous range and complex musicality. "Imagine the electric guitar severed from cliché and all of its physical limitations, shaping a bold new musical language." - (City Newspaper, USA). His lush and luminant compositions are anything but sterile computer experiments. They resemble sensitive, telescopic recordings of rainforest insect life or natural atmospheric occurrences, an inherent naturalism permeating each piece.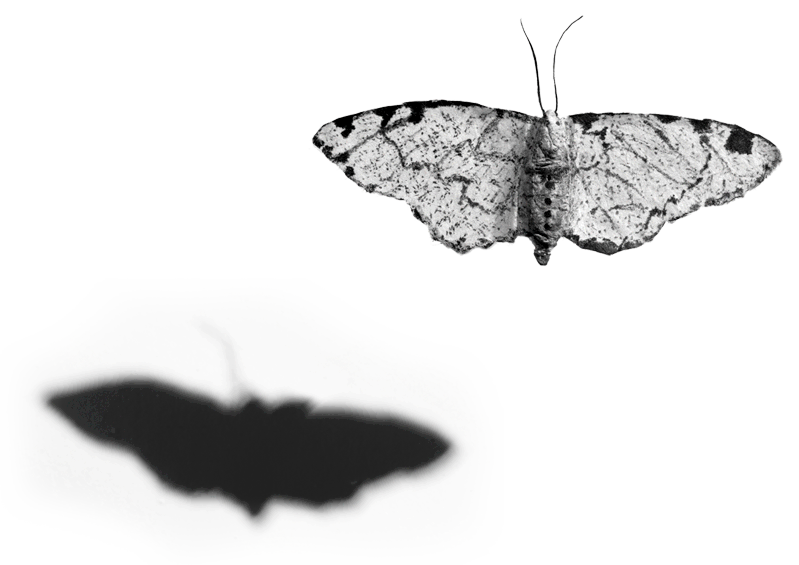 Fennesz was born and raised in Austria and studied music formally in art school. He started playing guitar around the ages 8 or 9. He became involved in the Viennese techno scene of the early 1990s. From there on, he began to collect his own equipment and produce music based loosely around guitar and synthesizer sounds. Since the 1990s, Fennesz played live with Ryuichi Sakamoto, with British electroacoustic improvisation icon Keith Rowe, and with American pop group Sparklehorse. He has also worked alongside Peter Rehberg and Jim O'Rourke in the improvisational trio Fenn O'Berg, and with British singer David Sylvian - Sylvian sang on Fennesz's album Venice while Fennesz composed the music for "A Fire in the Forest" from Sylvian's album Blemish and made contributions to Sylvian's "When Loud Weather Buffeted Naoshima". Fennesz also remixed Ulver on the album 1993-2003: First Decade in the Machines, as well as appearing on their 2007 album Shadows of the Sun.
Fennesz had ties with the Vienna-based label Mego, and is now signed to Touch in the UK. Fennesz and Sakamoto released a collaborative album entitled Cendre in March 2007 on Sakamoto's new Commmons label, via Touch. Fennesz performed with singer Mike Patton at the 2007 Moers Festival - marking the first time the two have performed together on stage in Europe, as they have performed in 2006 at the Festival International de Musique Actuelle de Victoriaville, and will continue to tour Europe together into June. In 2009 Fennesz teamed up with Mark Linkous (Sparklehorse) to create In the Fishtank 15. The following year Fennesz released Szampler, a cassette containing his sample collection on the Tapeworm label. This release was later remixed by Stefan Goldmann and released as Goldmann vs. Fennesz: Remiksz. In November 2013, Fennesz will play the final holiday camp edition of the world famous All Tomorrow's Parties festival in Camber Sands, England.
Which was the first approach to sound do you remember?
listening to the wind and the water and hearing jimi hendrix for the first time.
Click the image to Listen
Why do you love the guitar?

at the age of 9,10 it just seemed to be the coolest instrument.
One thing do you have learned with effort through the guitar
don´t practice too much. work on the tone!
Which work of your own are you most proud of, and why?
difficult to say. every work was important for me at the time. i like "seven stars", even if it didn´t get recognized much.
Tell me something you need from art?
i´m not an esoteric person at all but music has a healing effect on me.
What is your relationship with other disciplines such as painting, literature, dance, theater ...?
i have worked a lot for dance before. biggest respect, but its not my favorite art form, same goes for theater.
literature is important. i love paintings. film is the most important for me.
What's your fetish device in the sound chain?
a few things. i have this custom made distortion box. its made with germanium transistors. its a real monster.
i love my old vox AC15 amp. recently i enjoyed playing a `62 höfner archtop guitar.
What are the challenges and benefits of today's digital music scene?
challenges: too many options
benefits: many options
Click the image to listen
What quality do you admire most in a musician?
openness. tone!
Why and how do you use extended techniques in guitar?
i think i´m always interested in exploring new sound territories.
Express a musical wish
more silence!
What dead artist would you like to have collaborated with?
leonardo da vinci
What's your next project about?
i have just finished a new solo album. it will be out in april/mai. its a guitar/synth album. only very little digital treatments.
Discography

1997 Hotel Paral.lel Mego
1999 Plus Forty Seven Degrees 56' 37" Minus Sixteen Degrees 51' 08" Touch
2001 Endless Summer Mego
2004 Venice Touch
2008 Black Sea Touch
2010 Szampler Tapeworm
2014 "Bécs" Editions Mego
Collaborations

2005 Cloud with Keith Rowe, Toshimaru Nakamura and Oren Ambarchi Erstwhile
2007 Cendre with Sakamoto Touch
2009 In the Fishtank 15 with Sparklehorse Konkurrent
2010 Knoxville with David Daniell and Tony Buck Thrill Jockey
2010 Remiksz with Stefan Goldmann Tapeworm
2011 Flumina with Sakamoto Commmons

Compilations

2002 Field Recordings: 1995-2002 Touch


Live recordings

2000 Live at Revolver, Melbourne live EP Touch
2004 Live at the LU with Keith Rowe Erstwhile
2005 Sala Santa Cecilia live EP with Ryuichi Sakamoto Touch
2005 Live in Japan CD Headz/Touch, 2003 and LP Autofact/Touch
2009 Live @ The V. Sessions streaming video recording The V.




Studio EPs

1995 Instrument 12" vinyl Mego
1998 Il Libro Mio EP Tanz Hotel
1998 Plays 7" Mego
1999 Plays CDEP Moikai
2006 Plays 10" vinyl Editions Mego
2011 Seven Stars 10" vinyl Touch

Singles, tracks

2002 "Wrapped Islands" with Polwechsel Erstwhile
2005 "Erstlive 004" with Peter Rehberg, Sachiko M and Otomo Yoshihide Erstwhile
2007 "On a desolate shore a shadow passes by" Touch - download only
2008 "Transition" Touch
2008 "Saffron Revolution" Touch - download only
2011 "Fearless" Thrill Jockey - contribution for the Benefit for the Recovery in Japan compilation


Remixes

2003 Remixed "Tomorrow Never Knows" and "The Future Sound Of Music" titled "Only the Poor have to Travel" by Ulver on 1993-2003: A Decade In The Machines Jester Records
2005 Remixed "Weight" by Isis on Oceanic Remixes Vol. 4 Ipecac

2007 Remixed "In This Twilight" by Nine Inch Nails on Year Zero Remixed Interscope
2010 Remixed "Returnal" by Oneohtrix Point Never on Returnal Maxi Single 7" Editions Mego
2011 Remixed "The Visitor" by Miracle on Fluid Window
2011 Remixed "Shikaku Kakumei" titled "QSMJAF" by Sōtaisei Riron on Tadashii Sōtaisei Riron Commmons/Mirai Records



Soundtracks

1999 Beyond the Ocean USA
2000 Gelbe Kirschen Austria, directed by Leopold Lummerstorfer
2002 Blue Moon Austria, written and directed by Andrea Maria Dusl
2005 Platform#09 Chicago loo France by Cedrick Eymenier
2009 Film ist. a girl & a gun Austria, directed by Gustav Deutsch, with Lucia Pulido, Martin Siewert, Burkhard Stangl 7", Interstellar Records, Austria 2009
2012 AUN: The Beginning and the End of All Things.
In Fenn O'Berg

1999 The Magic Sound of Fenn O'Berg Mego
2002 The Return of Fenn O'Berg Mego
2009 Magic & Return Editions Mego
2010 In Stereo Mego