Serge Lazarevitch
, born in 1957 in
St Germain
en Laye, he began playing guitar at age 13.
After graduating in 1975 (Section D), he studied in the USA " Berklee College of Music" in Boston and received a "Jazz Diploma ". During this period, he played with various local groups and meeting M. Stern, P. Metheny B. Frisell.
After his return to Europe in 1979, he moved to Belgium, where he teaches at the Conservatory of cork and participates in the Belgian jazz scene alongside Ch. Loos, M. Herr, J. Pelzer and S. Houben...
Photo : Pixel-Events Audiovisuel
In 1981 he returned to Paris and performed with many French and international musicians like A. Romano, JF Jenny-Clarke, A. Hervé, J. Lovano, E. Rava, P.
Danielson.
From 1989 to 1991, he was guitarist of the
Orchestre National de Jazz
(ONJ) led by Cl. Barthélémy. He also leads his own bands (Quintet and Trio), and participates in many groups:
E. Barret 4T Set Terra Nova
, M. Marre "
Sardana Jazz
" A. Lisolo "
Barka Concept
", and is a new member of the NYO under the direction of D. Levallet from 1997 to 2000.
Currently apart his activity like sideman, he devoted himself to several projects: Trio
Close Meeting
with E. Barret and J. Allouche, and Quintet
Closer Meeting
with N.Thys and also A.Besson, Trio
Three Free
with N.Thys and T.Verbrugen and a Solo
Sounds and Silence.
He is also a member of the Trio
The Paths of the Labyrinth
with percussionist and T. Gomar C. Deslignes to Organetto, and is regularly invited by the group
Pitch
around a tribute to J. Hendrix.
"The Music Regard" is a show created in tribute to film music, and performed in various instrumental forms ( Solo to Sextet as well as educational residence).
Parallel coordinates the Department of Jazz CRR Perpignan (1988-2010) and since 2010, the CRR of Montpellier (Holder AC Jazz since 1987), and gives workshops in Europe and Africa. He is co-director with Eric Barret teaching intership Jazz in Marciac (2000-2012).
Photo: Vilay Neuh
As a composer he wrote most of the repertoire of recordings under his name and regularly carries out commands: " Tous Ensemble " (Terra Nova), " Changing Times " (Radio France " Alla Breve "), " the river "... as well as residences and educational character creations for large ensemble " The Legs of 100 cocked " (Conservatory Givors - Festival de Rive -de- Gier), "Big Band Strings " (Spring Jazz de Nîmes), Great Training (Conservatory Bourgoin).
Which was the first record you bought with your own money?
Probably Pink Floyd's
Ummagumma
(My older brother was buying records before me I remember quite well our first listening of Sgt. Pepper's…)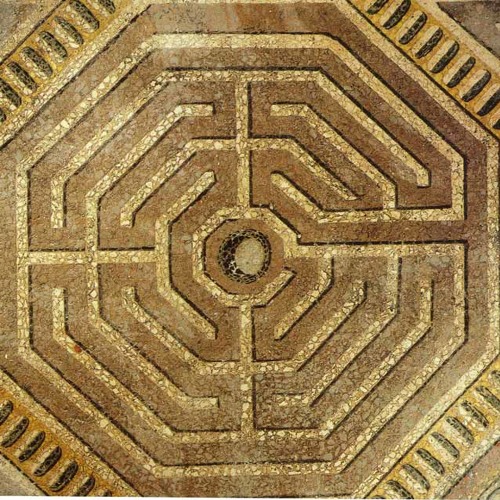 Which was the last record you bought with your own money?
«
African Rhythm
» a beautiful project by the incredible french pianist Pierre Laurent Aimard. Music by G.Ligeti, S.Reich and Aka Pygmees
What was the first solo you learned from a record — and can you still play it?
«Nuages» by
Django Reinhardt
, I was fascinated by his use of
harmonics
. I nearly destroyed my father's record from listening to it over and over.
I haven't played it for quite a long time and should probably need to practice it
Which recording of your own are you most proud of, and why?
I'm always very critical with my playing and my recordings but I like the musical balance in
«Walk With A Lion»
What's the difference between playing live and playing in a studio?
I think I've always been more attracted by the idea of «
process
»
rather than
the result itself. I love the ephemeral aspect of playing live (especially when improvisation is the central matter) and the
«archiving»
aspect of recording the music is not a main issue to me…
Except for « Live » studio recordings and in a few rare cases, it's not easy for me to deal with the headphones sound and the « unlive » sound coming through…
Therefore I enjoy much more playing live (which nowadays can be sometimes frustrating…)
What's the difference between a good gig and a bad gig?
Yves Robert (Great french trombone player and improviser) told me a few years back that he had 3 basic parameters:
How much do you enjoy the music?
How much do you enjoy being with the other musicians?
How much do you get paid?
When you get the 3 it's luxury (but quite rare…) When you get none it's better to stay home… Most of the time we deal with in-between situations. I quite agree, the 2 first parameters being the main ones to me…
What's the difference between a good guitar and a bad guitar?
I guess it's a very personal and subjective matter. For me it's a question of
feeling « at home »
with the instrument…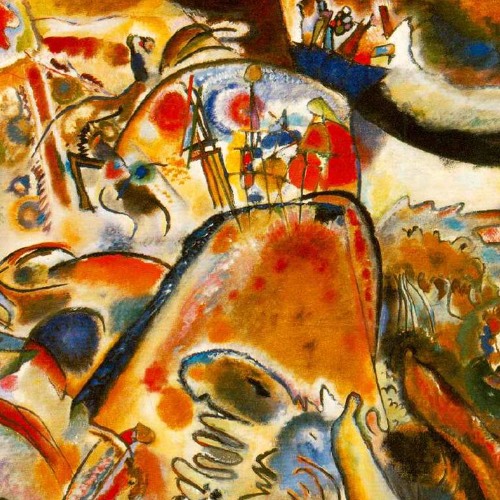 You play electric and acoustic. Do you approach the two differently?
For different reasons I've always played
more electric
than acoustic (practicing and concerts).
I prefer to use fingers on the acoustic
.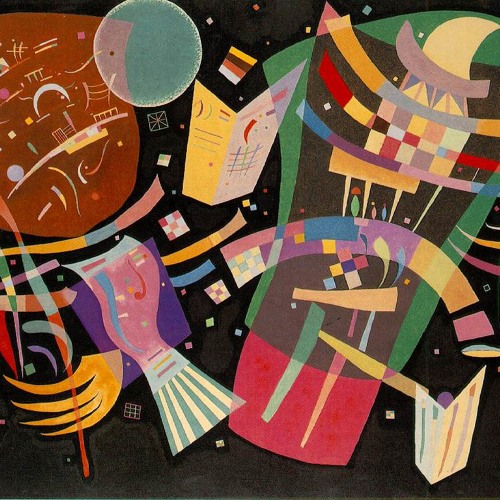 Do you sound more like yourself on acoustic or electric?
Electric
Do you sound like yourself on other people's guitars?
I
hope
so
Which living artist would you like to collaborate with?
Ornette Coleman
(What reason could I give?)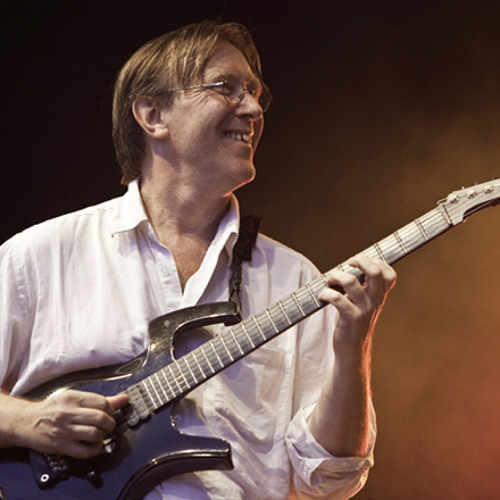 What dead artist would you like to have collaborated with?
Marvin Gaye
What's your latest project about ?
Many different ones (mostly quite small formats) but
I really enjoy performing solo
(«Sounds and Silence»)